This is a meatless sauce for enchiladas or smothered burritos and the like.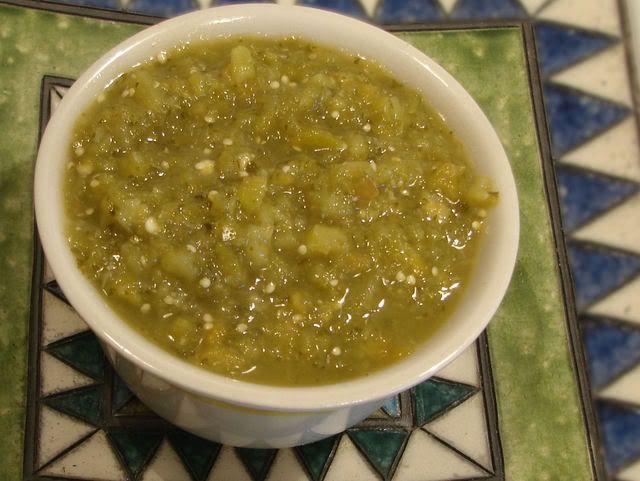 Green Chile Sauce
2 pounds of fresh roasted (skins and seeds removed) or frozen roasted green chile peppers.
10 - tomatillos
1 - bunch cilantro
6 or 8 green onions including tops, chopped
1 - 14 ounce can chicken broth
garlic salt
garlic powder
In a food processor, add the chile's, cilantro and tomatillos then pulse to a medium puree. (still some small chunks)
Transfer to a stock pot, add the broth & chopped onions, then simmer for about 2 hours, cooking off some of the liquid. Add garlic salt and powder during the last 30 minutes to taste.