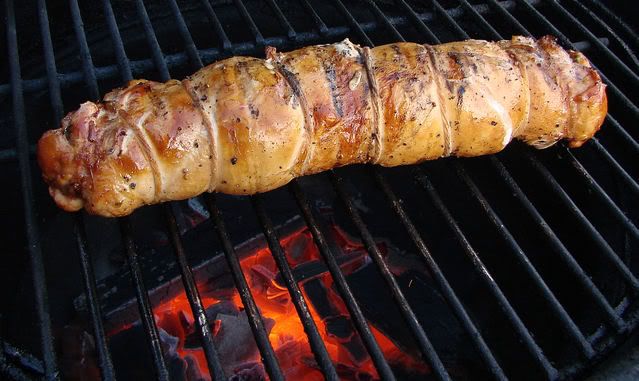 I really like chicken and this is a great way to turn a boneless chicken breast into something special. It's really easy too, once you do one of these you will be a pro. Actually this is more of a technique than an actual recipe because the fillings are endless, but for the sake of demonstration here is how I did this one.
For my prep, the green onion, garlic and basil was made into a pesto. The red pepper was sauteed until it softened, and the cheese is Gorgonzola.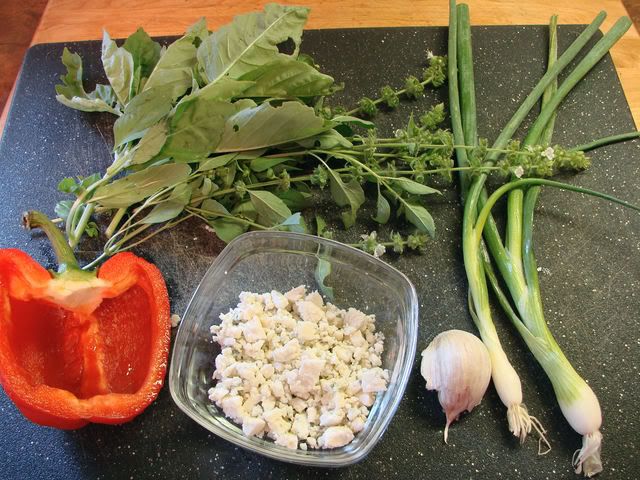 Pound out the chicken breast (this is a whole breast, but halves work too) between two pieces of plastic wrap, then season the chicken (I used sea salt and cracked pepper), load your ingredients on the inside face. (which is the sticky side of your fillet) and roll up. It may be easier to use a piece of plastic wrap underneath to help in rolling as it won't let the chicken stick to the cutting board.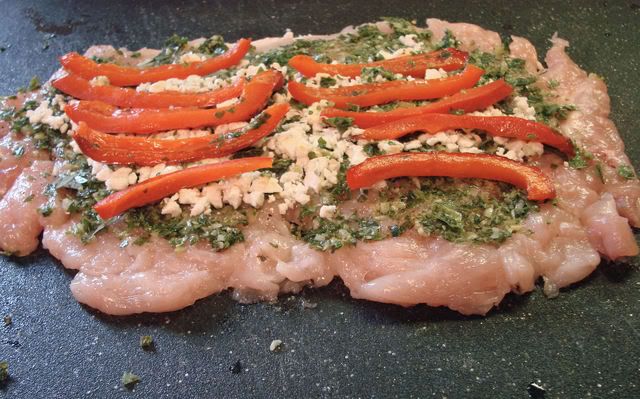 Slip some cooking twine underneath and make a knot on one end. Advance an inch or two, slip the loose end of the twine around the roll, then back through itself removing any slack. Repeat until you are at the other end of the roll, then make your second knot. If this is not working out, just make individual ties. Give the roll a spray of oil along with any final seasoning.
Here are some half breasts prepared in the same fashion.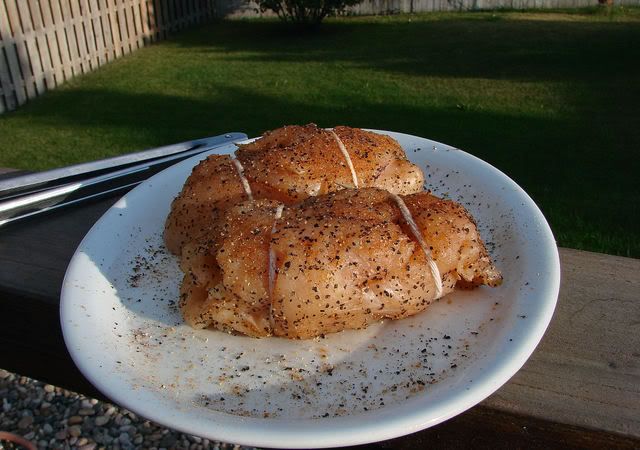 This one is cooked direct on a raised grate until the internal temperature of the chicken was 160°. Using a lower temperature fire, you can grill closer to the coals or using a higher pit temperature an indirect set-up could be used. Avoid low pit temps so your chicken won't come out tough.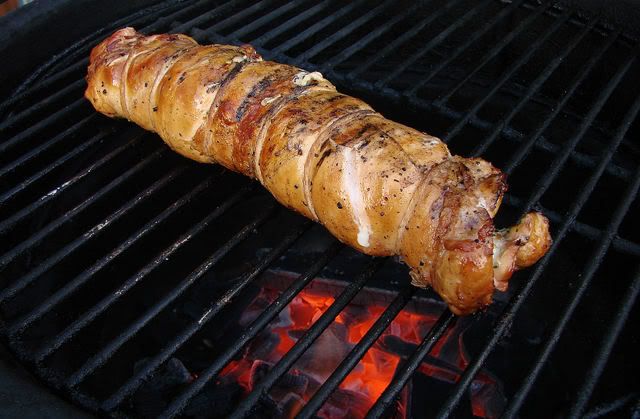 Depending on your fillings, you may elect to use a finishing glaze or barbecue sauce, just apply it during the final minutes of the cook as it can burn easily (and also burn the string!). Rest 5 minutes, especially if there is a cheese in the filling), snip the string and remove, then slice and serve.