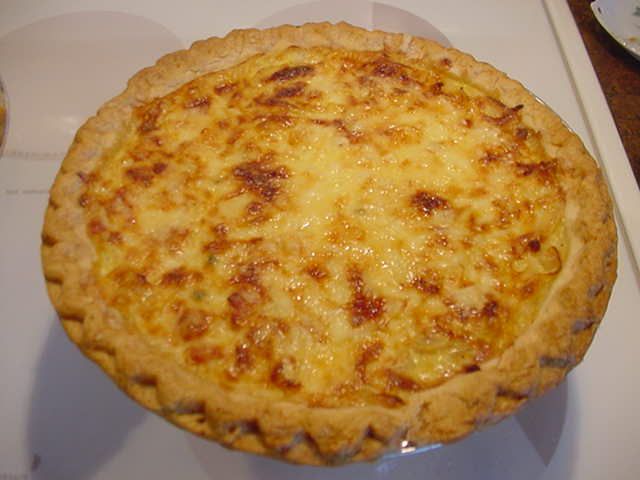 Vidalia Onion Pie
This makes enough filling for 2 pies

This recipe is a slightly modified version of one posted by Larry Ward on


The Big Green Egg forum

– it is from Tea Time at the Masters

2 lbs thinly sliced Vidalia Onions or other sweet onions.
1- cup sour cream
3- eggs
1- cup Pepper Jack cheese, grated
1- cup sharp cheddar, grated
6- tsp butter
4- pieces of smoked bacon fried and crumbled, or sausage (fried, drained & crumbled)
2- splashes of hot sauce
1/2 tsp salt
1- tsp white pepper

Saute onions in butter until clear. Let stand and cool some.
Grate cheese. Beat the eggs add the pepper jack, salt, pepper, sour cream and bacon to the eggs and mix well. Add to the onion mixture.

Pour into 9 inch (unbaked) pie shells, add the cheddar cheese on top and bake at 375 for 40 minutes and let cool and serve. For baking on your cooker or grill, use a pizza stone on the grate to diffuse the heat. Cooking over wood coals or lump charcoal gives this pie an excellent flavor.