My cookin' site features some recipes and other information I hope you find enjoyable. Click on any of the green underlined links to go to that page. Visit the Question & Suggestion page to read or leave a comment or ask a question. For links to other sites, check out the Web Sightings page in the TIPS section.

~thirdeye~




NEW for 2008 - Videos !!!!
Cookin' Video Page

NEW in the Recipe Section:


Au jus recipe from RRP added to the Standing Rib Roast page

Austrian Potato Salad - BBQinMaineiac's favorite recipe

Stuffed Chicken Breasts

Gumbo - Traditional & EZ Gumbo

The Rice - Norco's Mom's recipe with a twist

EZBB Ribs - Easy baby back ribs

The Chuck Roast page is finally up

Pig Candied Yams - A classic, modified by thirdeye

thirdeye's Grilled Fish Tacos

Plum Pork - A Chinese Appetizer






GRATE TOOLS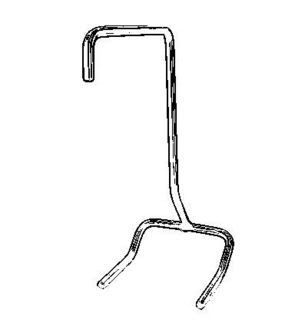 If you have questions about the ThirdHand, ThreeFinger, Wiggles or Custom Tools ..... Click this link for more information.
4 NEW demonstration videos have been added. Check them out.



SNAPSHOTS


It's official.....I'm a MOINK Baller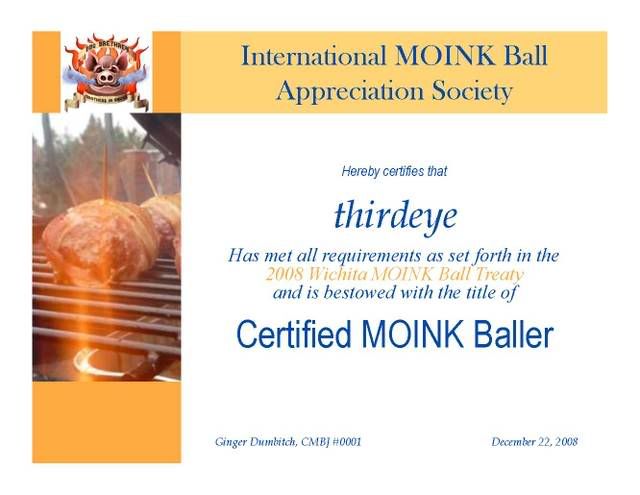 Here is a nice birthday greeting I received in November of '06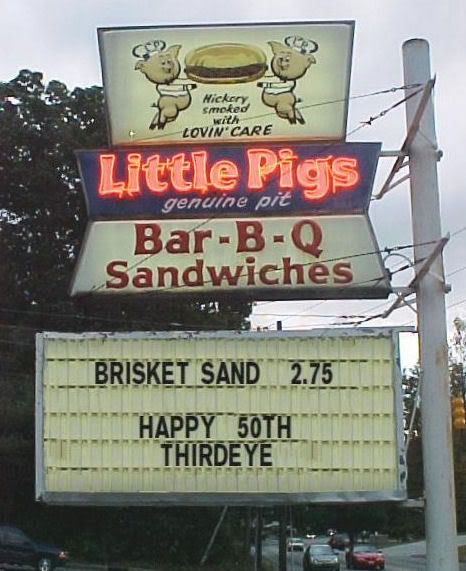 Blast from the Past!

This is a picture of one of the first pits I ever played with fire on. It is a front loading stick burner and the grate was about 20" from the coals. A wooden cover was used for slo cooks.


Here is a home-made drum barbecue/smoker my grandpaw made in the late '60's. It had a layer of concrete in the bottom and two cooking grates.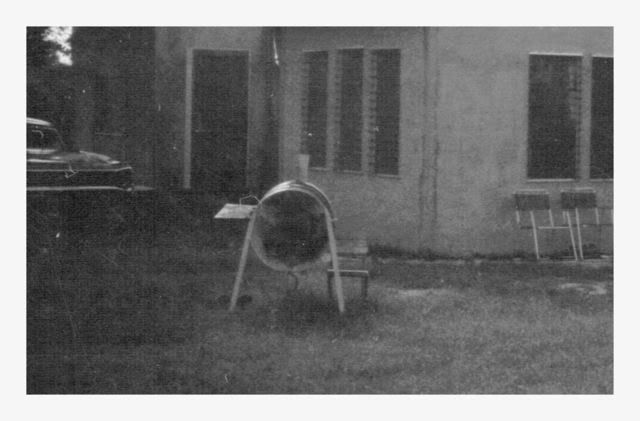 Pork Shanks

Pork shanks are a great way to flavor a pot of beans. These are twice smoked shanks


Standing Rib Roast

Here is a bone-in Prime Rib roast cooked in a barbecue pit at 225° with a simple rub and light smoke. this one was removed at an internal temperature of 125° and rested before carving.


Loin Back Ribs

The ever growing popularity of traditional style barbecue cooked at home has grown to an almost cult-like status. "Barbecue" to most people means pork, cooked long and low. Loin Ribs also called Baby Back Ribs, are one of the quickest cooks for the backyard pit boss requiring a short prep time and 4 or 5 hours of cooking time. Here are a few racks cooked "dry" or "Memphis Style" meaning no sauce or glaze was added during cooking. All the flavor comes from a dry rub and smoke.


Spare Ribs

This is a picture of some spares I cooked on my Big Drum Smoker.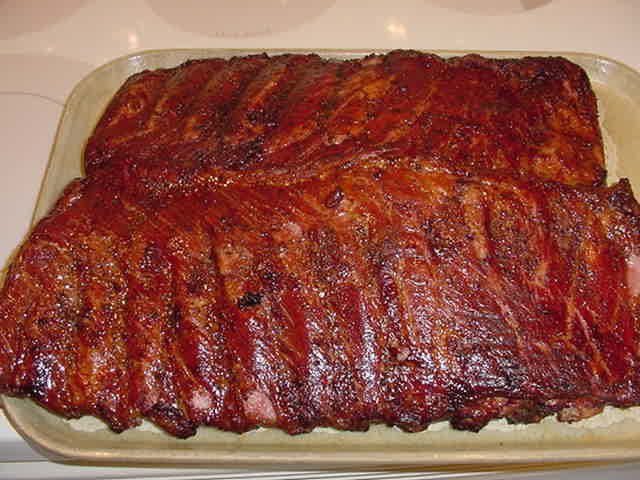 GUEST PIT BOSS

Several recipes or techniques featured below have come from other folks who have

achieved the special status of Guest Pit Boss. These recipes are published

"by invitation only" and personally tested by yours truly. Here is the list so far:



Bobberqer's Pastrami

DobieDad's Stuffed Lamb Shoulder

Fishlessman's Country Ribs

Bobbyb's Paella

Richard's Key Lime Pie

Juggy D. Beerman's Pork Steak Marinade

Chubby's Planked Brie

SmokinCoyote's Tamales

Car Wash Mike's Baby Back Ribs

Rocky Richmond shares his Buckboard Bacon technique

RRP's Au jus for standing rib (prime rib) roast

BBQinMaineiac brings Austrian potato salad to the party

Norcoredneck shares his Mom's rice recipe.


Hey Everyone .... In addition to doing a little writing for

The Cook's Kitchen

, I've also been asked to contribute to

Get Your Grill On

. Both of these sites are part of The Well Fed Network. Feel free to drop by from time to time and check them out.

My Cookers

What do I cook on? I get asked that a lot. Here is the lowdown on the cookers I currently use:

Big Green Eggs - These are ceramic cookers that can be used for barbecuing, grilling and baking. They are an upright design with a firebox in the bottom. The cooking set-up's can be direct, raised direct or indirect by using a heat barrier. Burn times on a load of lump charcoal can be 20 hours or longer. The Eggs are 4-season cookers and are unaffected by wind or cold. I have a small and a large Egg.

Big Drum Smokers - The BDS is a vertical design drum cooker. I own two of these cookers. The models I have are 43 inches tall. A charcoal basket sits near the bottom and either one or two cooking grates can be used in the upper 1/3 of the cooker. This set up allows for direct cooking in the "sweet spot", way above the coals. The fats and juices dripping into the bed of coals during the cook produce old time smells and flavors that remind me of pit style barbecue.

Big Chief Smoker - These are aluminum "box smokers" with an electric hotplate and chip pan in the bottom. They have a removable frame with adjustable racks. I use these for cold smoking cheese, smoke flavoring and drying jerky and for smoking fish. I have two of these also.